News
Retrofit for the future
We are delighted to have been featured in Construction and Civil Engineering Magazine. The article is a fantastic insight into our business past and present.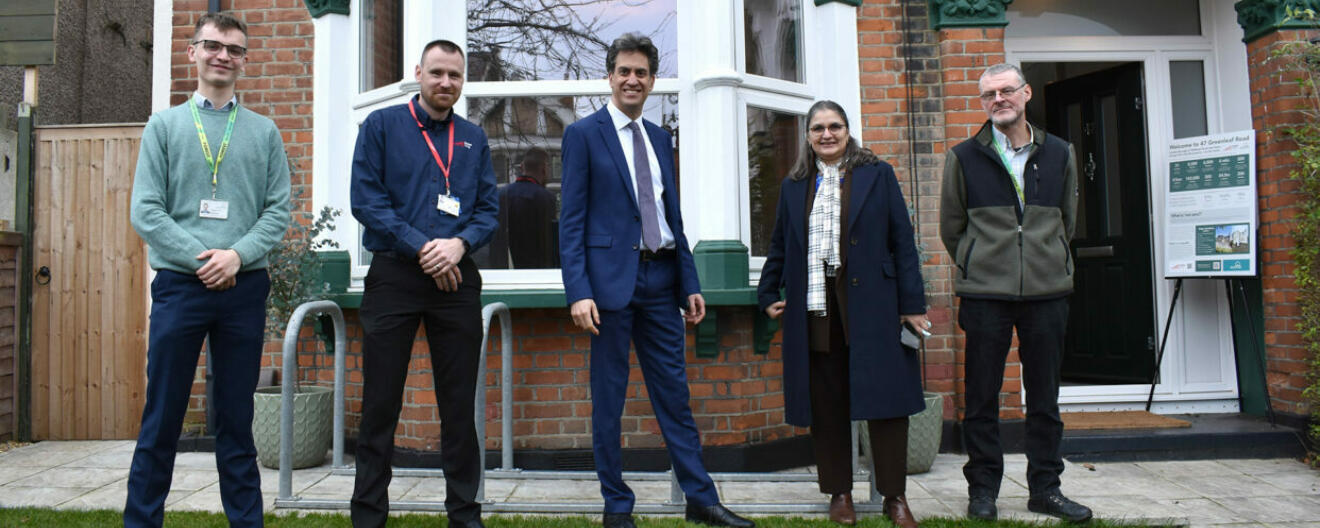 Below is an excerpt from the article:
In November 2021, Aston Group was nominated for the Partnership and Collaboration of the Year Award at the edie Sustainability Leaders Awards in recognition of its work on the Greenleaf Project. A partnership with Waltham Forest Council, the project involved the retro- conversion of a semi-detached Edwardian terrace house on Walthamstow's Greenleaf Road. Built on the advent on the 20th Century, shortly after the death of Queen Victoria, the four-bedroom property typifies much of the area's outdated housing stock, with an Energy Performance Certificate rating far-beneath the national average.
For Aston Group, it's an achievement that would not have been possible were it not for the positive culture that exists among its more than 140 employees. "We pride ourselves on looking after our people," Alan admits. "We understand that without our people we wouldn't be here, and we know how important it is to keep good communication with them, respect each other and work together as a single team.
As dawn breaks on 2022, Aston Group is looking to bolster its growing reputation within sustainable development. The company has secured approximately £4 million worth of contracts to undertake further decarbonisation projects for Waltham Forest Council, the largest of which is the Southfield Court Project, intended to reduce emissions at the 40- bed Southfield Court hostel, situated in nearby Leytonstone. A 'fabric first' project, Aston Group will be upgrading the thermal efficiency of the hostel through the deployment of fabric improvements, alongside the utilisation of heat pumps, solar PV and heat recovery ventilation. The project will coincide with a further contract to upgrade insulation and incorporate renewable technologies across another 100 properties throughout the London borough, with Aston Group's initial surveys already underway.
From this strong foundation, Aston Group now hopes to kick on as businesses and clients stage their post-pandemic recovery. "We hope the situation with Covid-19 will improve over time, and we look forward to continuing to grow the business and our client base," Alan says. "Long term, the goal for Aston Group is to be part of a retrofitting future. We're excited about the opportunity to tackle this issue, and will continue to develop the skills and competencies across all of our divisions to deliver our work to a high standard."