Expertise
Fire and Safety Systems
If you are seeking the right partner for fire and safety systems installation, Aston Group has the specialism, expertise and accreditations to manage your projects.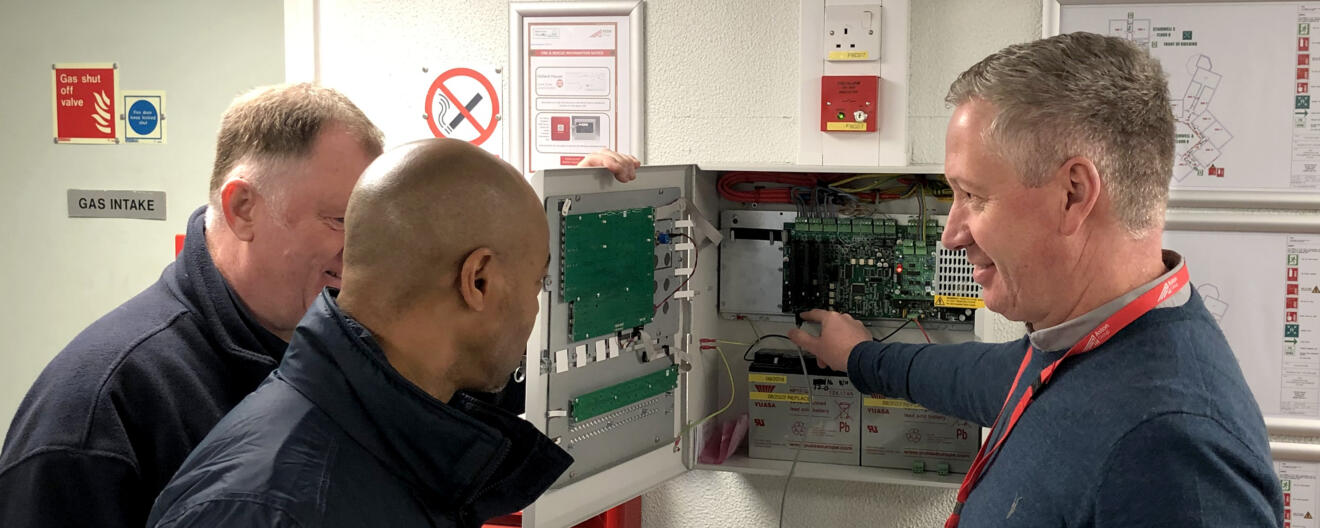 Enhance your fire safety systems with a professional, accredited partner
Our fire safety systems installation service is BAFE SP203-1/SP207 accredited and has included work with the London Fire Brigade to ensure our operations are following the latest regulatory guidance as the business delivers the expertise and specifications needed to support Aston Group clients comply with the Fire Safety Act 2021.
About BAFE
It is a legal requirement for all non-domestic/commercial properties to (where appropriate) install and maintain fire detection systems and fire alarms. BAFE SP207 supports the BS 8629:2019 code of practice for the design, installation, commissioning and maintenance of Evacuation Alert Systems for use by fire and rescue services in buildings containing flats. Evacuation alert systems are an important part of any high rise tower block fire safety plan and any building containing flats, regardless of height.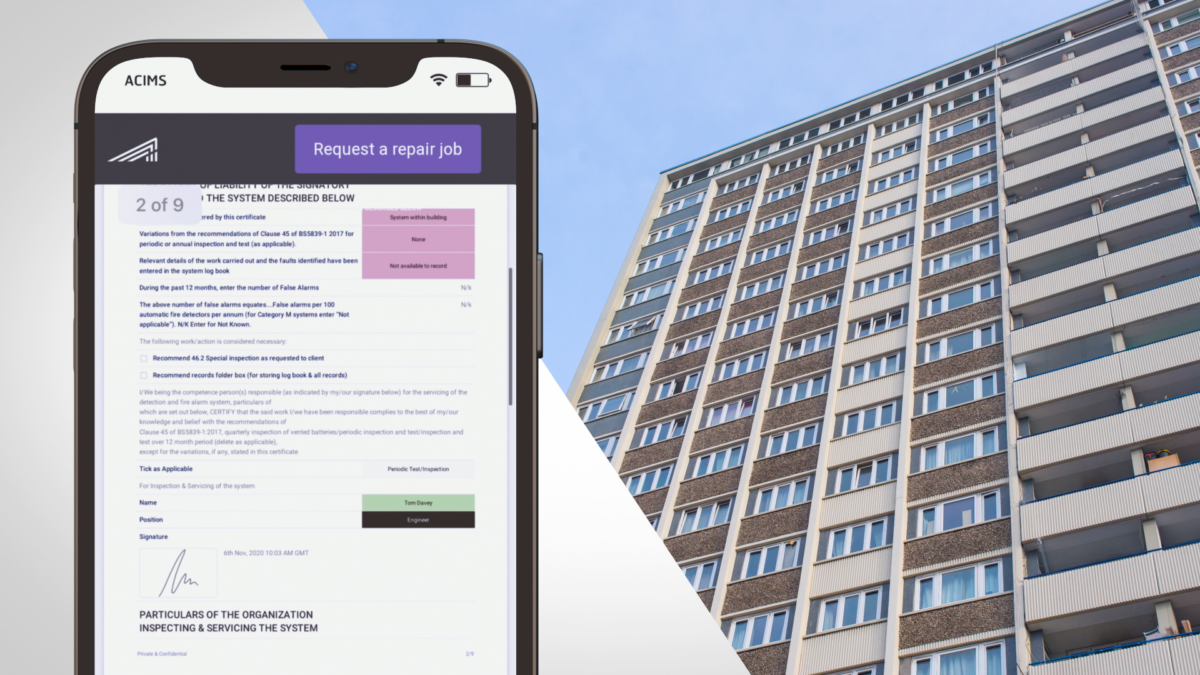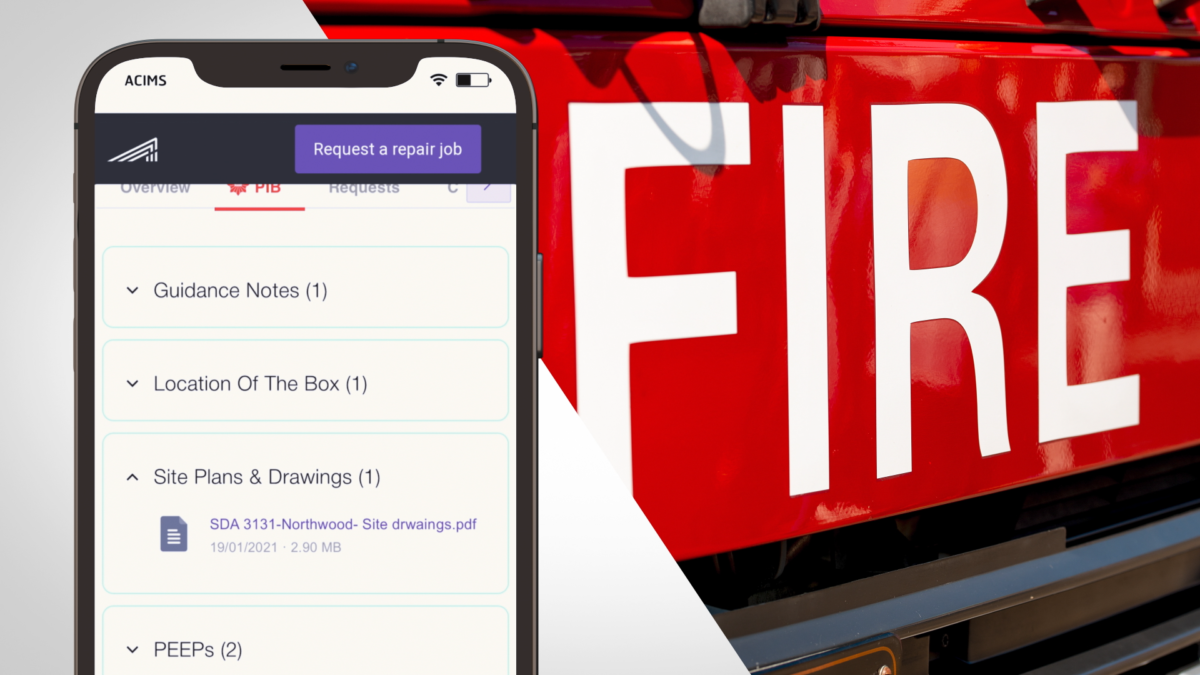 BAFE is the independent registration body for Third Party Certificated fire safety organisations across the UK, you can read more about the important fire safety accreditations that Aston Group holds via the links below.
Fire safety in action
As part of our building health and safety services, Aston Group has installed multiple fire and safety systems for our clients, across different types of residential and commercial properties. Here are some examples of our fire and safety systems service in action:
Longfield House: Waltham Forest Council contracted Aston Group to carry out a major upgrade of the sheltered accommodation comprising 36 flats in 2020. Fire safety systems used include a new sprinkler system, new emergency exit signage, new emergency lighting system, upgrade to the existing fire detection system, kitchen redecoration with fire and smoke Thermoguard paint and installation of fire-rated ceilings and fire doors. Read the full case study here.
Prentice Place: This commercial and residential development comprised seven retail units and 15 flats. After a fire risk assessor uncovered significant shortfalls with a refurbishment completed by the previous contractor, Harlow Council contracted Aston Group to address regulatory changes following publication of the Hackitt Report. Services included carrying out fire stopping and fire door upgrades to ensure compliance with new regulations and providing the correct fire safety certifications. Read the full case study here.
Our fire and safety systems services in full
Aston Group provides an expert-led and accredited fire and safety systems installation and maintenance service. Here are the key fire safety services we implement for our clients:
Premises Information Boxes and information requirements
Fire escape layout designs
Upgrades and installation of existing fire detection Systems
Smoke Extraction Systems and Automatic Opening Ventilation
Remote display and access to all fire detection systems
Remote offsite monitored emergency lighting systems for high rise buildings
Floor ID level and location signs
Detailed false alarm management reports
Thermal imaging of mains distribution supplies in high-risk critical areas
New smoke detection designs within residential and commercial properties
Intelligent Central Information Management System (ACIMS) for fire safety in blocks
If you are interested in contracting Aston Group to ensure legal compliance with government fire safety regulations, contact us today.