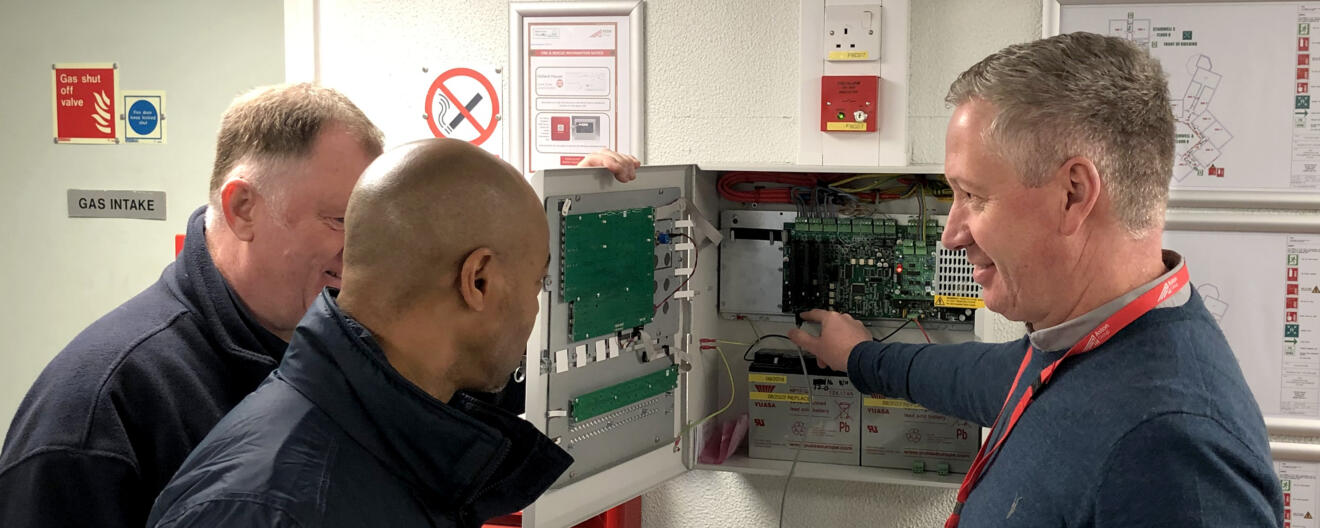 New sprinkler system
New emergency exit signage
New emergency lighting system
Upgrade to existing fire detection system
Kitchen redecoration with fire and smoke Thermaguard paint
Installation of fire-rated ceilings and fire doors
Longfield House boasts 36 flats and offers sheltered accommodation to elderly residents in the Walthamstow area. Marked out for modernisation and refurbishment, Waltham Forest Council brought Aston Group on board to carry out a major upgrade of the building in 2020.
When planning out the scope of the project, fire safety was a top priority. Following the tragedy at Grenfell Tower in 2017 and the introduction of new legislation, such as the Fire Safety Act 2021, the government and the public have demanded improved fire safety.
As a result, Waltham Forest Council stepped up to pledge the installation of sprinklers and other crucial fire safety measures in its key properties. Sprinklers in particular have been highlighted by the London Fire Brigade as being a vital measure for improved fire safety, particularly in the homes of vulnerable residents. With Longfield House being both home to elderly people and due for refurbishment, it was the ideal time to retrofit modern fire solutions.
Fire safety is also a top priority for the Aston Group, so our specialists were happy to drive the decisions about what should be fitted and their specifications at Longfield House.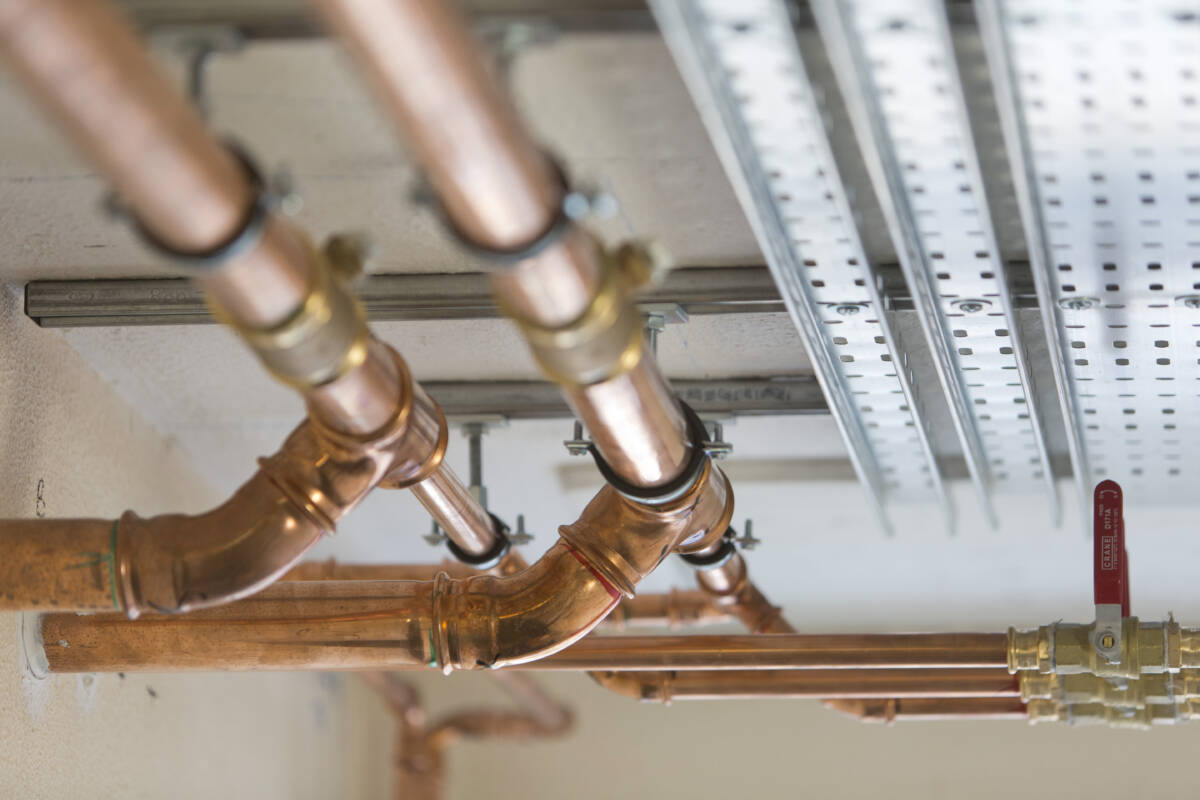 The Challenge
To achieve a modern upgrade in fire safety, extensive retrofitting work would be required, which is by its nature more complex than working on a site as it is being constructed. The particular needs of the residents would also need to be considered when introducing these new fire safety systems.
This complexity would be further increased by the need for residents to remain in the accommodation while the work was being carried out. Disruption would need to be minimised wherever possible while work was carried out in both the residents' flats and the communal areas. Clear communication would also be essential.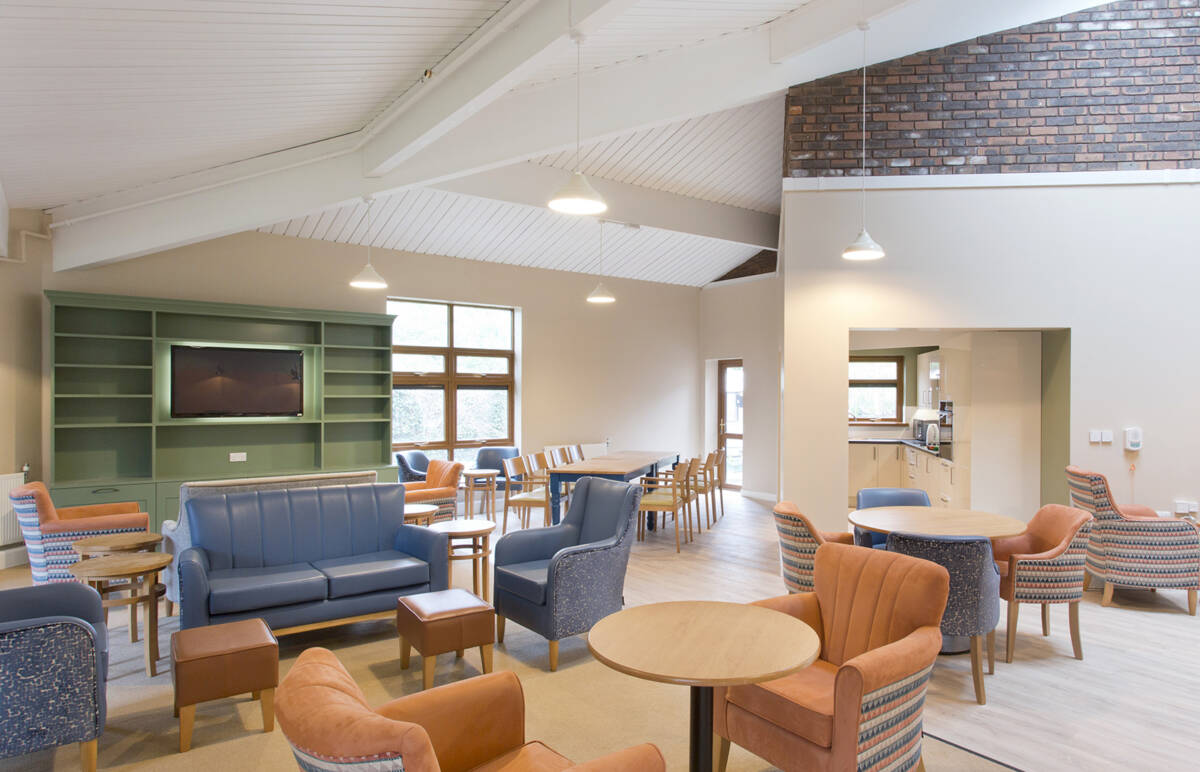 The Solution
To modernise the fire safety measures in the existing structure of Longfield House, each flat and communal area would be given its own designated 'zone', controlled locally within the building. Doing so means that a fire safety system could be constructed around each zone, enabling early warning when a fire signal is activated.
As per the London Fire Bridgade's advice, Aston would also fit a comprehensive sprinkler system around the building, which would be activated by heat. This would help to control a fire if one was detected.
Attention would also be given to lighting and signage to ensure that residents would be able to easily navigate around the building and locate exits quickly. This would include the introduction of floor signage and clearer signs around exits and stairwells.
To create a clear line of communication between Aston Group and the residents, a Residential Liaison Officer was then appointed. Before and during the retrofitting, the officer and the rest of the team would engage with residents to explain the nature of the work and the schedule of what was to be carried out. They would also arrange the safe and accessible storage of residents' possessions while work was being completed on their flats.
To give residents respite, it was agreed that work would begin on the communal areas first. This would later give them somewhere quiet to enjoy and relax while their individual flats were upgraded.
Disruption was also to be minimised by Aston Group limiting the number of flats to be worked on each week. A maximum of 3 were to be worked on at any one time and work in each flat was set to complete in just 5 days.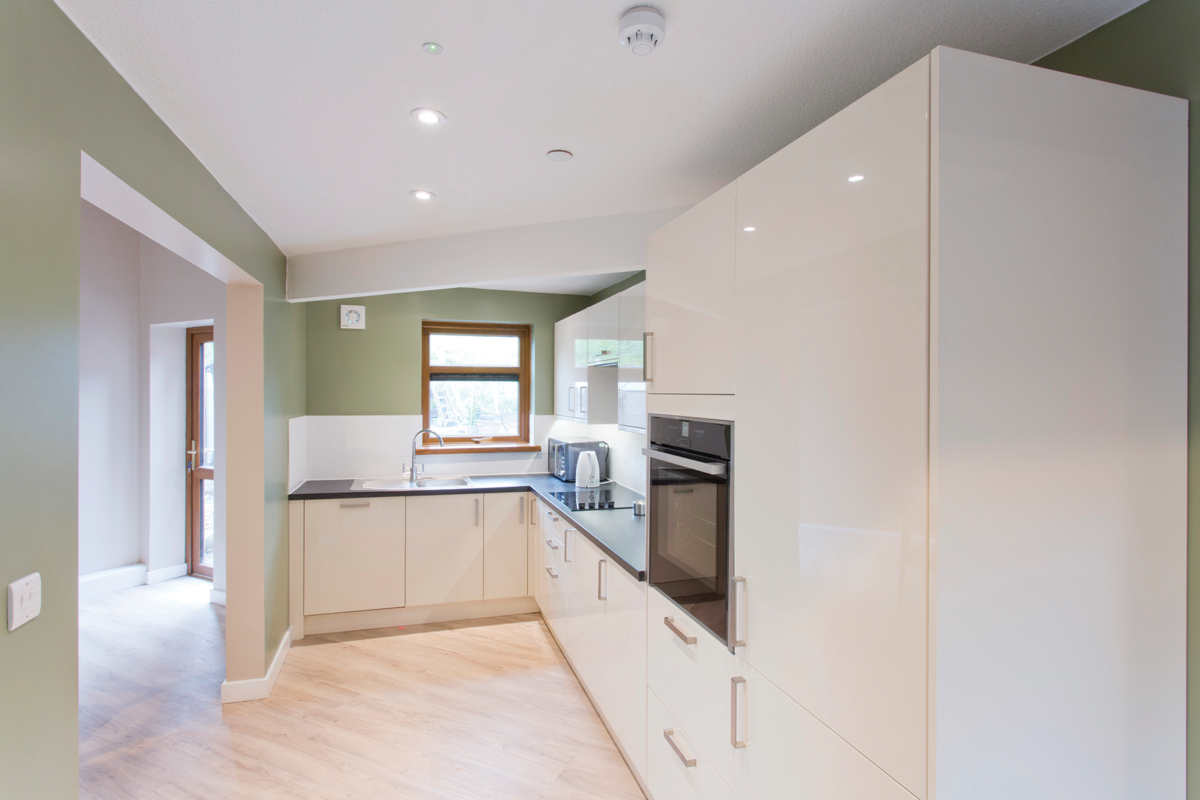 The Results
To illuminate safe exits, Aston Group installed new emergency lighting to communal corridors, all of which meet the specifications of BS 5266-1, the Code of Practice for the Emergency Lighting of Premises. This lighting is designed to activate if there is a failure of mains power, lighting up fire escape routes and exits from the building for the time laid out in BS 5266-1.
Exits were also highlighted with new signage. This was installed in internal corridors, communal areas as well as exits and stairwells. Floor identification signs were also introduced to inform residents and staff of the floor level, which will help when looking for a safe exit.
A sprinkler system was then installed to cover all flats and communal areas. This system will also activate the fire alarm and report the affected zone to the off-site Alarm Receiving Centre (ARC). The ARC can then inform fire and rescue services as well as Longfield House's maintenance staff about an incident.
These new fire safety systems are protected by fire-rated suspended ceilings within the main corridors, which serve to make maintenance easier and improve the look of the area. New fire doors were also installed to help prevent the spread of a fire throughout the building.
To further protect residents and staff, the kitchen was redecorated with fire and smoke Thermaguard paint, which acts as a fire retardant surface.
These works, while extensive, were successfully completed with minimum disruption to residents.