Our Work
Fire, Electrical and Plumbing Upgrade
Prentice Place is a commercial and residential development in Harlow, comprising seven retail units and 15 flats. It had been fully refurbished a year and a half ago by another contractor. Since then, however, a fire risk assessor has undertaken an assessment, which uncovered significant shortfalls.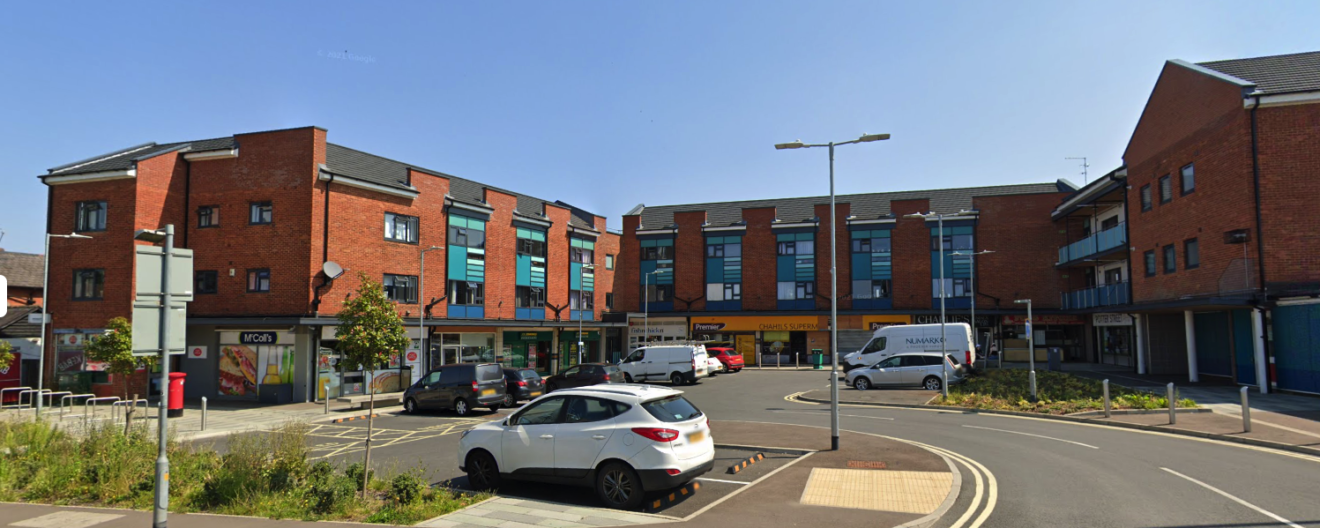 Commercial and residential units required significant remedial work due to updates in fire regulations
Fire safety, plumbing, electrics and gas safety all required attention with correct certifications
CPP and RAMS planning used to ensure safe, expedient and accurate project delivery
CP12 documentation required and achieved upon completion
Fire stopping and fire door upgrades carried out to comply with newregulations, along with corresponding certifications.
John Burke Associates carried out a full Fire Risk Assessment (FRA), which identified the issues that needed to be addressed due to changes in regulations arising from the Hackitt Report commissioned by the Government in the aftermath of the Grenfell Tower tragedy.
Due to the urgency of the works, Aston Group was approached to negotiate delivery of the required works in an open-book approach.
Aston Group was able to call upon its construction and electrical/mechanical teams to plan solutions and put together costs; once costs were agreed, the teams could enable a quick start to the works. We were duly tasked with designing, constructing and completing the work.
In order to ensure the work was carried out as efficiently as possible while adhering to all social distancing requirements as a result of the coronavirus pandemic, a construction phase plan (CPP) was undertaken alongside Aston Group's own risk assessment and methods statement (RAMS).
The works consisted of several separate parts. Firstly, firestopping for compartmentation was needed within the flats and retail units. New FD30-accredited fire doors had to be installed in the 15 flats. The Aston Group team removed the existing doors, installed the new doors, then undertook the associated decoration and remedial work.
The plumbing work in the development was subject to detailed survey and inspection, and was deemed to be substandard; accordingly, the Aston Group team rectified soil pipes, sinks and shower rails to ensure they were of sufficient quality and workmanship.
Our gas engineer undertook a full assessment of the pipework in the building and delivered a report, including pictures of inadequate work and recommendations for soil pipe repairs, riser rail installations and gas safety certificates. Once the work had been successfully carried out, a CP12 (landlord's certificate of compliance) was also completed.
In accordance with BS 7671:2018 18th Edition: Requirements for Electrical Installations, we assessed that we needed to refit pendants and switches, and relocate distribution boards to the correct heights. We also undertook communal fire alarm upgrades, and fitted emergency lighting within the general communal stairwells and corridors, as well as DDA (partially sighted) nosings on staircases. The walls and ceilings of the communal areas were then painted with Class B fire paint.
This was a complex, multifaceted project that required careful management of its many constituent parts. The work was completed on time and to the required standard, enabling Harlow Council's housing department to commence the allocation process and facilitate early occupation.
The original project was a good example of how things can go wrong with inadequate planning, preparation and execution; however, Aston Group's intervention provided the client with timely remedial action across a number of different disciplines and enabled early occupation of new residents.