Our Work
Access Control and Security System
A listed building required modern gated entry system in keeping with the building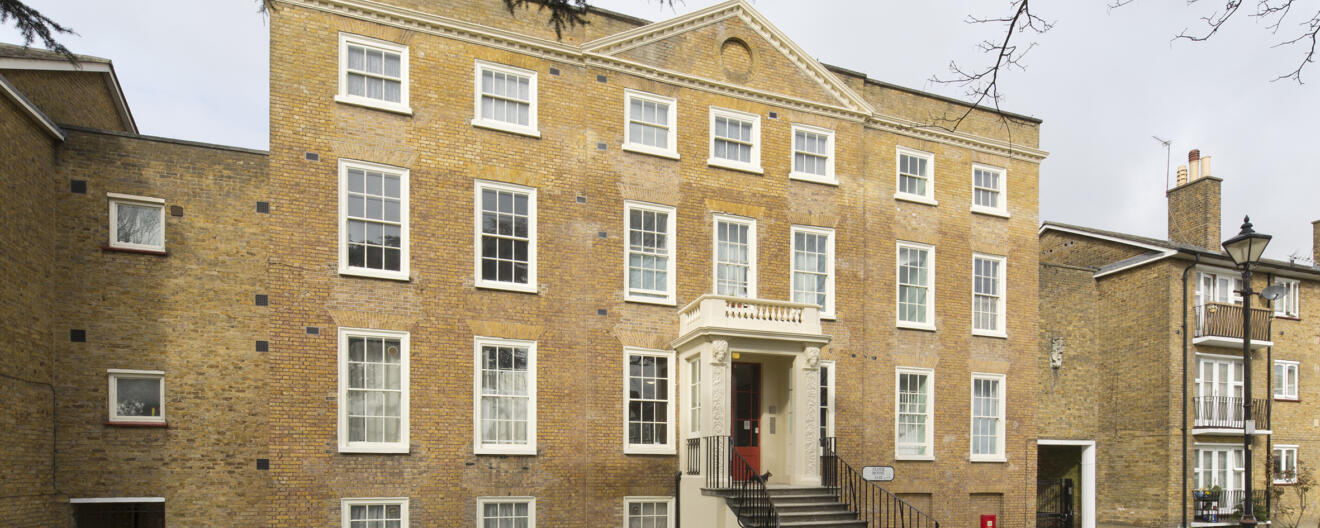 New gated entry system required
Aim to reduce misuse of car park and provide security to residents
Listed building provided challenges in consultation and delivery
Work carried out while residents still needed to access car park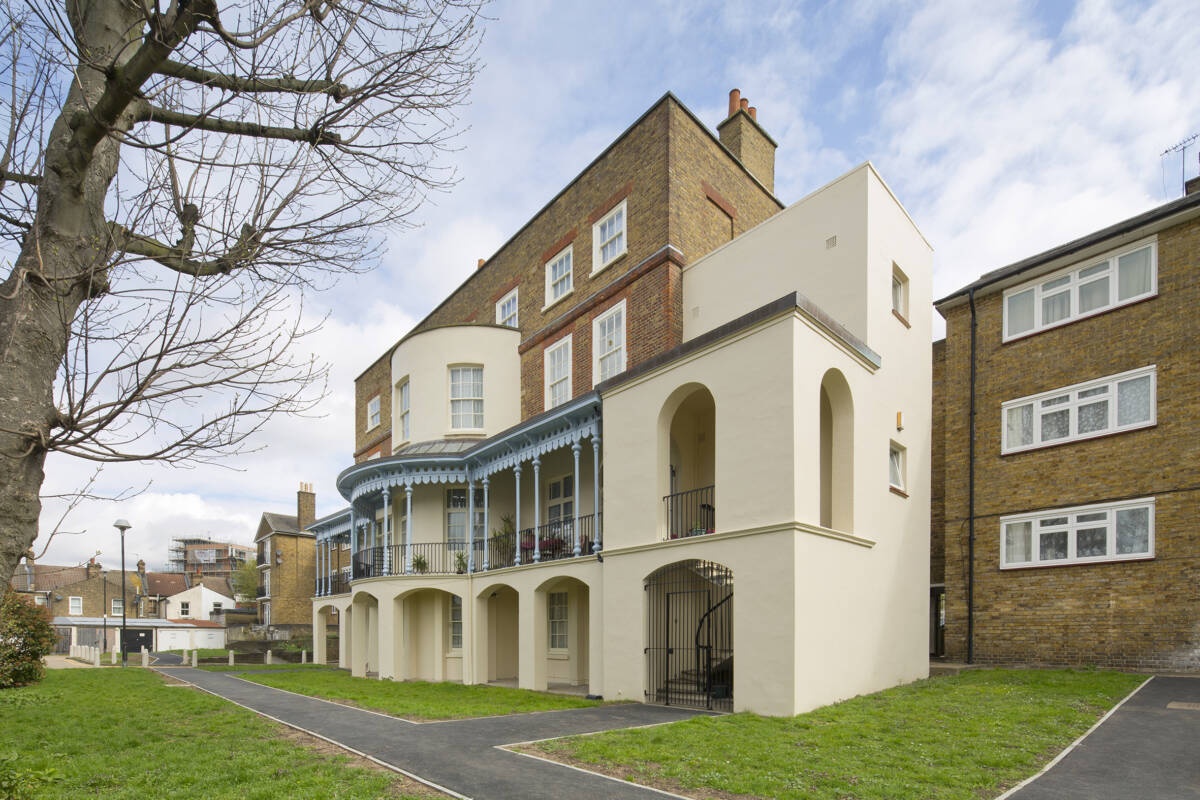 The Clock House was completed in 1706, on what was then the outskirts of the hamlet of Walthamstow. It was the home of Sir Jacob Jacobsen, a prosperous Dutch merchant. Nowadays, this imposing Grade II-listed building has been repurposed into a block of residential flats.
The client, Waltham Forest Council's housing department, required new security measures at the development. A new access control system was needed, encompassing new railings and new powered gates in the archway entering the car park.
A lengthy consultation period included various design proposals due to the history of the site and its Grade II listed status. Aston Group's designers started by looking extensively at the way the building was being used, and then considering the challenges involved with ensuring solutions were complementary to the existing design.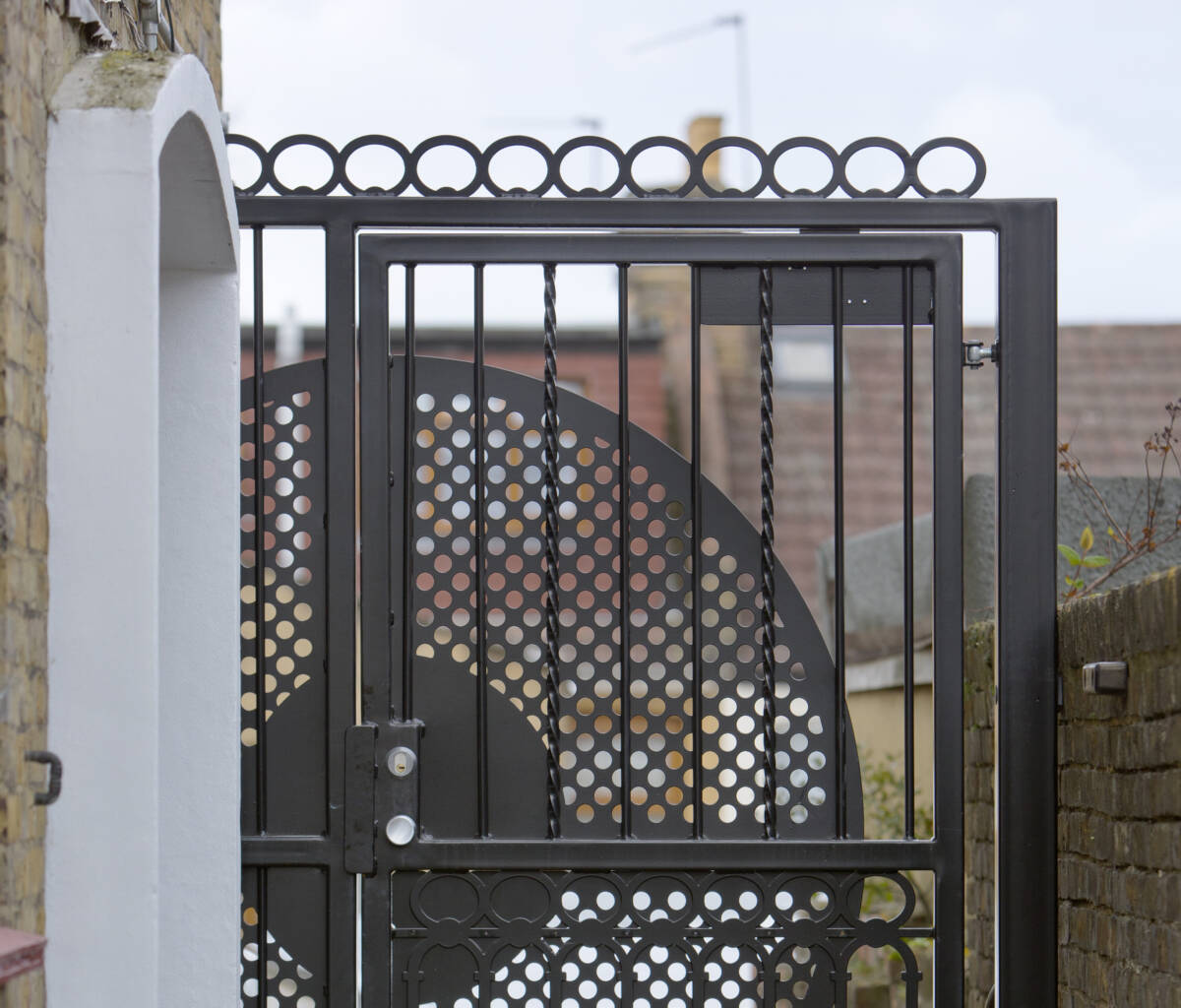 At the start of the design stage, our in-house designer set out the draft plans to create a system that would blend into the building as if it had been originally designed that way. This was achieved by looking into the history of the building and consulting closely with Waltham Forest Council's local conservation officer. Draft design plans were created for the external areas, to present our proposal to create a new 'safe' area while also ensuring that the building retained its original character.
The finer details of the gates and railings went through a very thorough process with Waltham Forest Council, and eventually the final design was approved. These designs smoothly transitioned into the live project works where Aston Group's in-house senior resident liaison officer consulted with all the residents within the building. This consultation provided the residents with all the visualisation and information required to ensure that they were fully aware of the works and the reasons for undertaking them.
We had to factor in that the residents of the development would need constant access to the driveway and car park. We worked closely with all residents to ensure works were carried out during low-traffic times; this ensured that the impact was minimal.
Works quickly turned to installation on-site, and access was then required into the building where the system was to be installed. Careful planning again had to be given to the history of the building and to the install of the system to create minimum interference to the detailing, considering the Grade II listed nature of the site.
These works were carefully planned and installed to succeed in a fully working system that all residents and visitors can enjoy for years to come, while ensuring safety for everyone within and around the development.
This site was handed back to Waltham Forest Council in August 2020, on time and within budget. Although this was a relatively small project, it was extremely important to ensure that we retained the character of this site while minimising risk and disruption to residents.