Our Work
Sheltered Accommodation Modernisation
Longfield House sheltered accommodation upgrade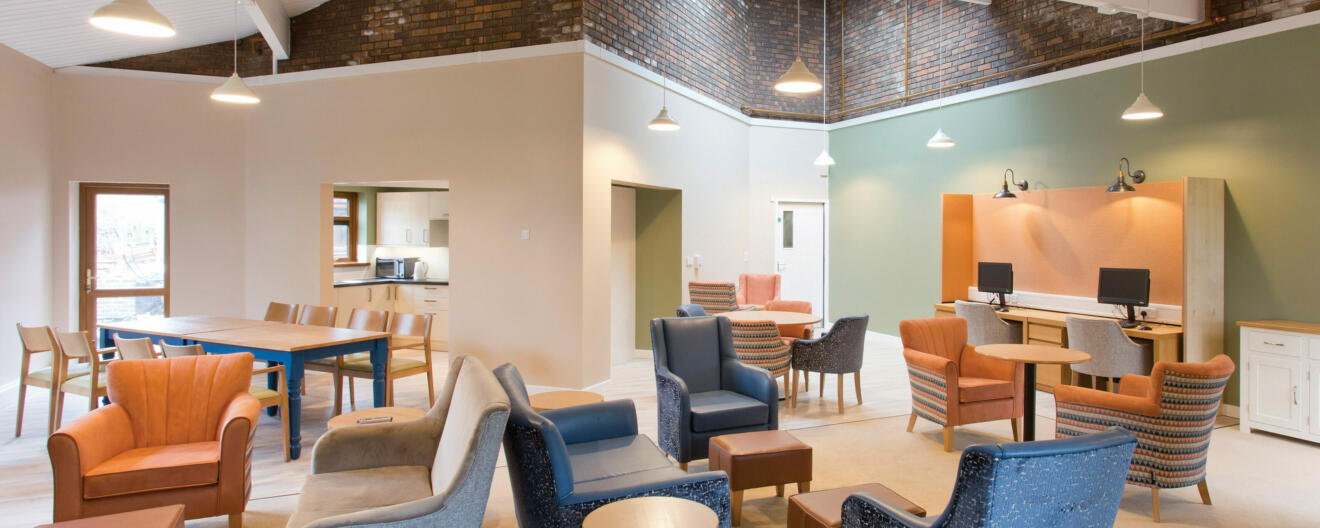 Energy conservation measures installed
Mechanical and electrical upgrades throughout
Refurbished kitchens and shower rooms in all units
Redecorated communal areas
Landscaping to external areas
Solar panel installation
Fire safety improvements
Built in 1986, Longfield House in Walthamstow boasts 36 flats for residents aged 55 and over. Owned and managed by Waltham Forest Council, each resident within the sheltered accommodation property has an individual kitchen and shower room, as well as access to a communal lounge, dining room, laundry and guest facilities.
In 2019, as part of a review of all council properties, the local authority selected Longfield House to undergo major modernisation works. From redecorating the accommodation and upgrading the heating system to improving fire safety and installing solar panels, Longfield House was to be completely updated in order to provide safer, more comfortable and energy efficient accommodation for residents.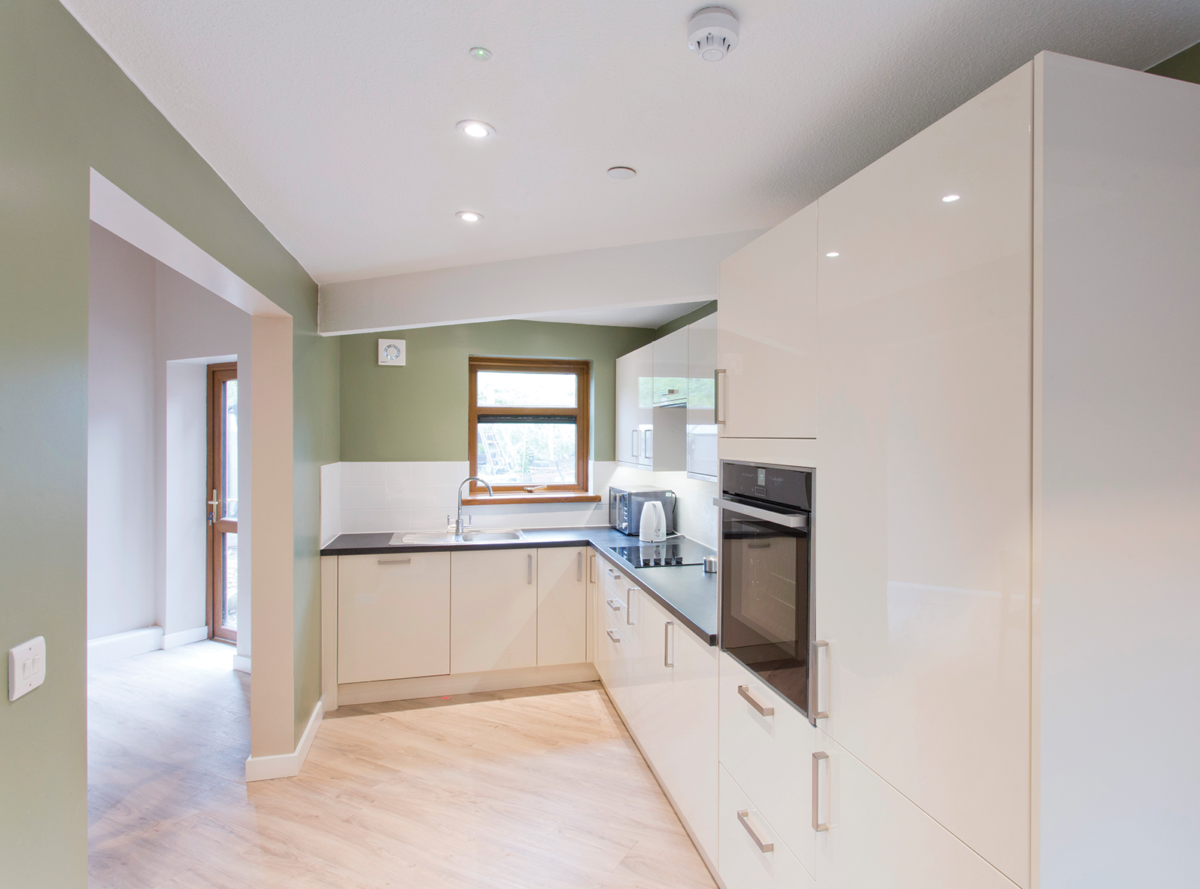 In addition to the decorating, heating, fire safety and solar provisions, the project involved updating existing mechanical and electrical systems, including lighting, warden call service, TV aerials and fire alarms. This involved electrical tests, inspections and upgrades. The entire property would also be completely redecorated, with new flooring and fire retardant paint used throughout the complex. Outside, the grounds would be landscaped and new electrical security gates installed.
Having partnered with the local authority for many years, Waltham Forest Borough Council appointed Aston Group to manage the entire project in 2018. Thanks to our previous experience on a number of sheltered accommodation modernisation projects, our teams' keen understanding of the challenges involved was a vital asset in the success of the project.

The Challenge
One of the main challenges was the scale of the project, which was to take more than 2 years to complete and involve a wide variety of disciplines and contractors along the way. In addition to delivering the required upgrades, Aston Group was responsible for the management of subcontractors and the supply of materials.
Longfield House tenants would also remain in situ for the duration of the works, while staff and carers would need continued access to maintain a high standard of care and well-being. It was therefore imperative that their needs were factored in from the outset to ensure minimal disruption.
The Solution
Communication and engagement were key to successfully completing the project on time and on budget.
Working with the client and other key stakeholders, we gathered in-depth information about the project in order to develop a comprehensive Task Mobilisation Plan, which was rolled out using our proprietary ACIMS app. This allowed us to not only monitor progress but manage resources, ensuring that we had the right people on site at the right time, with the right materials to start work. Plus, key stakeholders could log in to see progress reports, Gantt charts and project milestones, and remain informed of our progress along the way.
We also appointed a Resident Liaison Officer (RLO) before works commenced on site. Based at Longfield House, this employee was a single point of contact for residents and staff, so they could raise concerns or frustrations during the project. In addition, the RLO scheduled consultations and meetings with residents before kick-off and throughout the project. It allowed us to have direct dialogue with residents so we could respond to their concerns quickly and efficiently. Our complaints procedure was also shared, so residents were able to escalate any issues if they felt they weren't being addressed.
In accordance with the Task Mobilisation Plan, work began in earnest in January 2019. We started the project by modernising communal areas, creating a safe and peaceful environment for residents to enjoy while work was completed on the individual flats. New pipework was installed in the corridors, along with new fire safety provisions, before these areas were redecorated.
Once this was complete, work began on the flats, which was strictly limited to five days per unit. A flat opened for renovation on a Monday was closed on a Friday to limit disruption to residents. During that process, everything was redecorated, with new Thermoguard fire safety paint used throughout.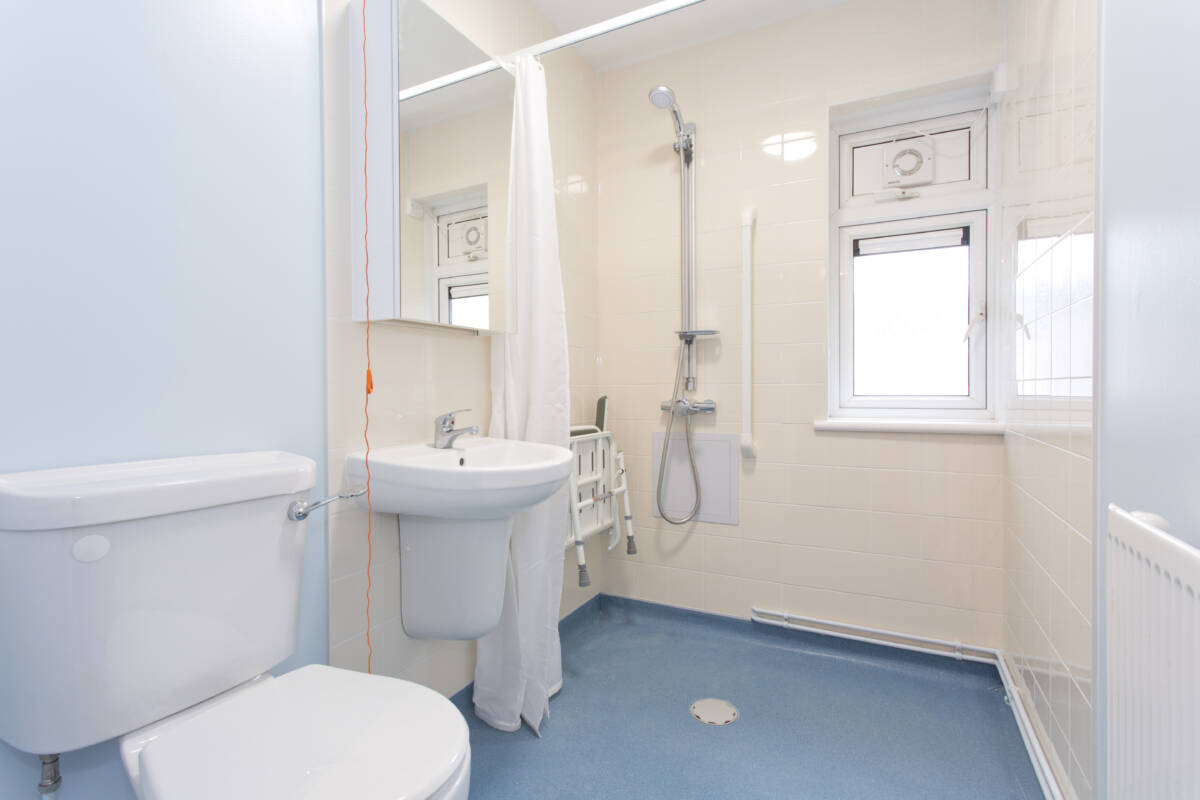 In addition, new shower rooms and kitchens were installed, which was accompanied by a new heating and hot water system. As part of this, the old heating systems and radiators were stripped out of the residences before new systems were installed. New thermal balancing valves were added to each property to improve hot water circulation, while new thermostats give residents more control over their heating. As a contingency, temporary heating and hot water supplies were available if the works overran.
The heating and hot water upgrade wasn't limited to the individual flats.The overall heating system upgrade saw the installation of new energy efficient boilers, pipework and risers, along with additional insulation, heat interface units and radiators, ensuring a more efficient, modern supply throughout the property. A new boiler management system (BMS) was also added, which allows for the remote management of faults, resulting in greater control, efficiency and safety.
All distribution pipework for the heating, hot water and cold water was redesigned and upgraded to improve flow rates and temperature, which will help with demand. New valves were installed to each property to allow independent isolation, which will make future maintenance less disruptive.
Other works at the site included the upgrading of the laundry room, with new, industrial-grade appliances installed. There was also a new warden call system and lighting, which required electrical inspections, installation and testing.
In order to manage such a large project, we not only used our own team of skilled employees but a network of trusted specialists and subcontractors. The Aston Group Health & Safety Manager implemented a detailed skills matrix to ensure everyone working on site had the appropriate qualifications and provided training and updates to ensure a high standard of work and site safety.
During the upgrade process, each asset at Longfield House was allocated a unique QR code. This allows ACIMS users to quickly and efficiently look up an asset's history, with maintenance and repair notes. This DPA and GDPR compliant solution allows workers to find out more about the history of the piece on ACIMS, including inspection data and comments for future reference.
Read more about new fire safety measures and solar panels at Longfield House.
The Results
The whole project was completed successfully in April 2021, thanks to careful planning and supply chain management. In total, the redevelopment took 26 months to complete, including the installation of new fire safety features and solar panels.
In fact, a key highlight following completion of the project was the performance of the panels. They generated generated more than 1,834kWh of energy within the first six weeks of being switched on. As a result, the amount of energy imported from the grid reduced by almost 41%, making the building much more energy efficient.
And, most importantly, the residents, staff and Waltham Forest Council were delighted with the works. Feedback showed that residents felt that their homes were more modern and comfortable, while also being safer, with the addition of new fire doors, emergency lighting, sprinkler systems and fire retardant paint.