News
Shining a light on our Apprentice, Harry
Aston Group are extremely proud of being able to support our local community by offering Apprenticeships as part of our long term contracts.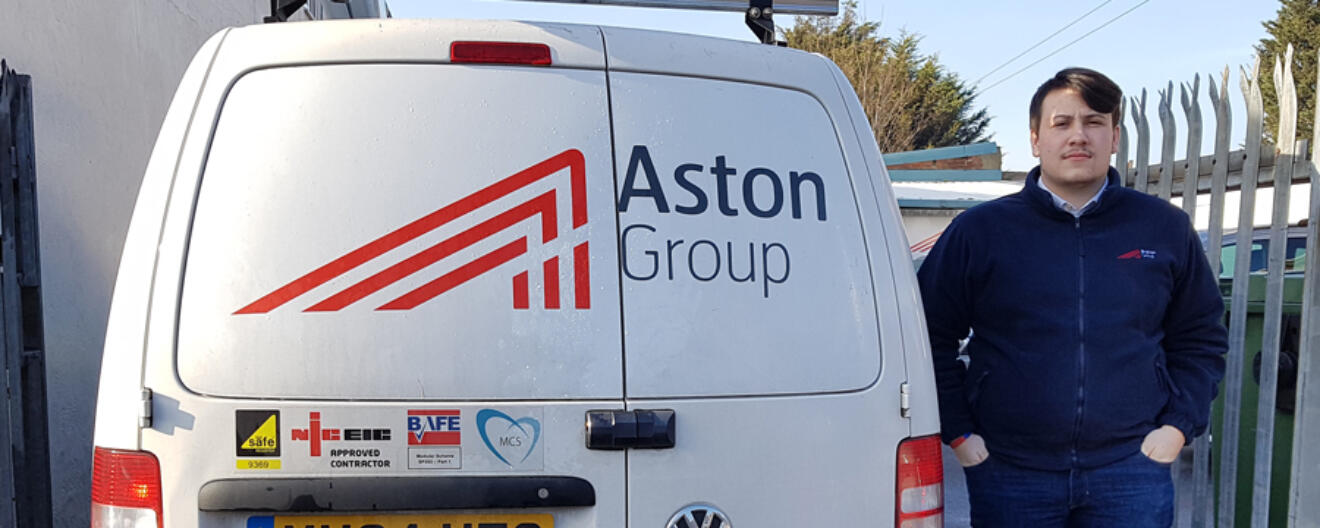 In addition to providing employment opportunities, and upskilling our local people, we are contributing to growing a pool of talent that we can recruit from in the future. As the shortage of skilled tradespeople within the industry becomes more apparent, we hope that by passing on our knowledge and passion for these roles, we can ensure a diverse workforce is in place for many years to come.
Aston Group have already had many successful Apprentices, some who have gone on to become part of our Management Team. We are delighted to say that we have the same high hopes for one of our current apprentices Harry Lee, 20, who has been working with us for over six months as a trainee Quantity Surveyor.
Harry, who has a bone condition called Spondyloepiphyseal Dysplasia, studied Level 3 BTEC Construction and Built Environment at Havering College gained an Overall Grade Distinction, Distinction, Merit (DDM). He realised that he would struggle working at a physical job with his disability, so after speaking to fellow students, career advisors and family he decided to pursue a career as a Quantity Surveyor which fitted his needs better.
Harry was initially chosen by Havering College as the best candidate to put forward to Aston Group and has since been welcomed into the family. Doing an apprenticeship has allowed Harry to learn on the job whilst splitting his time studying, whilst allowing him to earn money to help support his education.
He works closely with three Quantity Surveyors at Aston Group who guide him through his day-to-day tasks. He has a great understanding of all the relevant programmes and manages his time well. He is gaining a great understanding of life on site and in the office. This opportunity has allowed him to experience real client projects working with Waltham Forest Council and L&Q. He has been involved with Planning, MS Project, account management/reconciliation, and client communication.

Aston Group are excited about what the future holds for Harry, and hope that we have a long and successful partnership together.