News
Getting together to deliver mindfulness sessions
The Migrant Training Centre invited Aston Group down to The Salvation Army in Leytonstone to deliver a wellbeing/mindfulness session for their Women's Circle.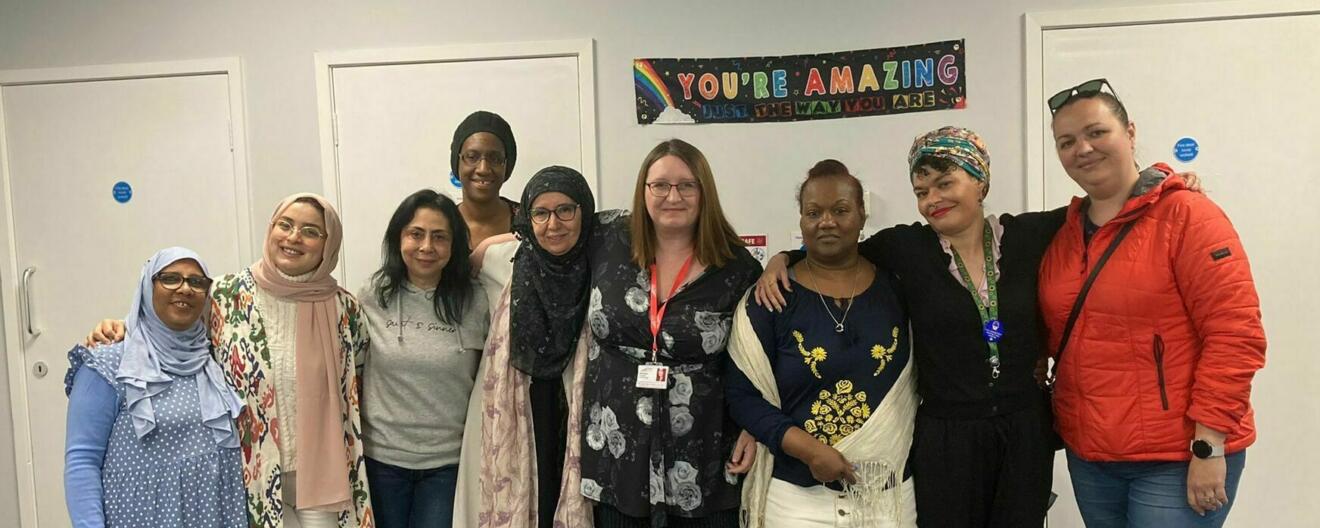 The Migrant Training Centre (MTC) run this three month project at various times of the year for local women which is a great way for them to connect and socialise, reducing isolation and loneliness.
Rachel delivered a three hour session to 12 women who thoroughly enjoyed it, and invited Rachel back to continue the lively discussions and activities. Rachel fedback "It's such a privilege to be able to provide a service that has immediate benefits to the community, through which you can see an instant morale and self-esteem boost.. So many of us battle life's challenges and obstacles, and need to be reminded that we aren't alone in going through these situations.
Sessions like these enhance resident's understanding of how much value they bring the world, and allow them to identify the huge amount of positive qualities that each person embodies. It's invaluable to be able to provide a safe space where residents can open up, be vulnerable and talk about their experiences, knowing that they have the support and understanding of their peers. One attendee told me that she was surprised how much she was opening up to me after only knowing me for ten minutes, and how much better she felt having someone friendly to talk to, who wouldn't judge her. I am delighted to be asked to return and continue working both with the Women's Circle and the mixed group, and to create further programmes with MTC around employability"