News
Meeting the neighbours
Social Value Manager Rachel Statter and Gas Supervisor Tom Gower had a fantastic evening at the 'Meet The Neighbours' event at Centenary House in Lena Kennedy Close in May.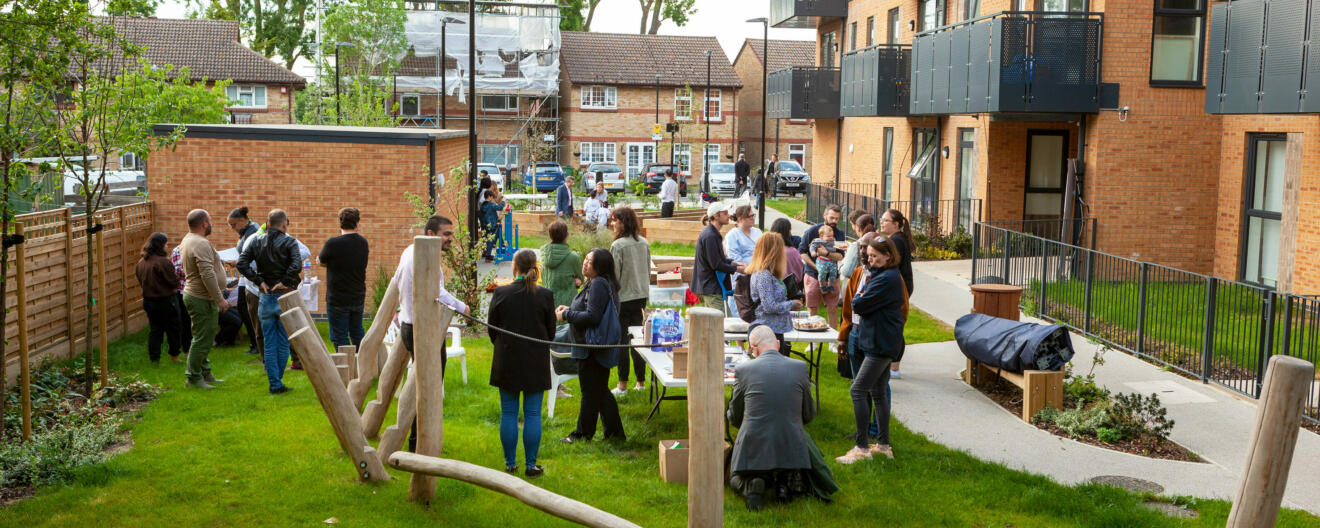 The new development completed last year comprises of council properties, shared ownership and private homes, and is a wonderful way for the London Borough of Waltham Forest to provide diverse and inclusive neighbourhoods.
We were able to promote our services, and raise awareness of the different types of employment available in the built environment, and even offer some free handyman help! We thoroughly enjoyed meeting all of the tenants, who having only recently moved in, loved being able to socialise with their next door neighbours and make new friends.