News
Shortlisted for sustainability leaders award
The house of the future built in 1902. This is no ordinary property – but a state-of-art green home of the future fully modernised to tackle the Climate Emergency.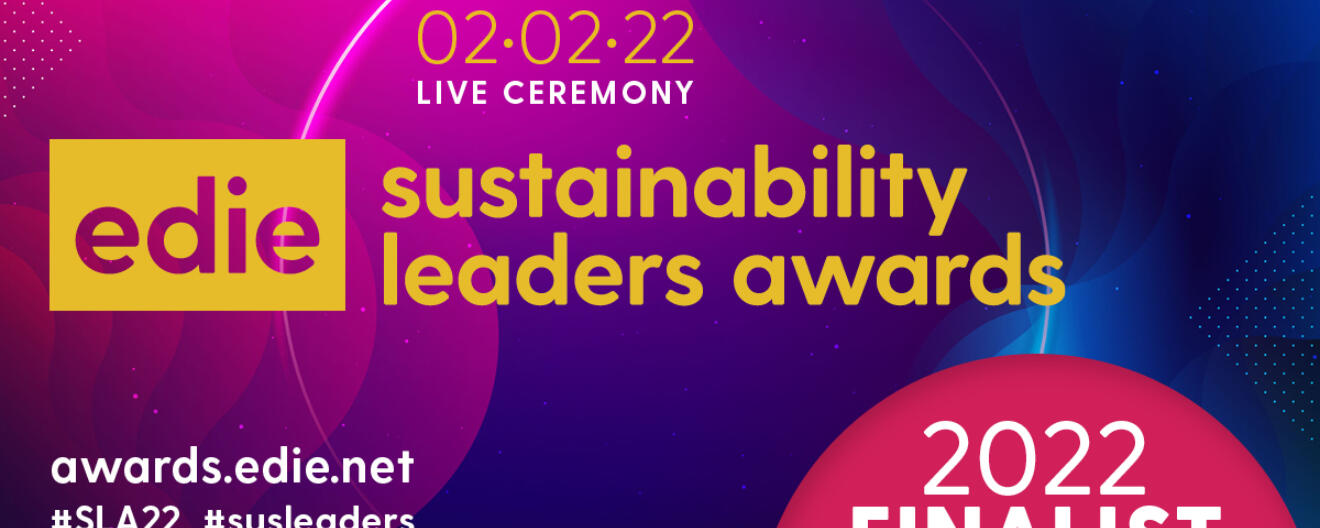 We are delighted to be shortlisted for the edie sustainability leaders award 2022. See the full list of finalists here

Read about why this retrofit project was deemed worthy of being shortlisted in the 'Partnership and Collaboration' category.
To the casual observer, 47 Greenleaf Road is a pleasant, early Edwardian end of terrace in the centre of Walthamstow. But all is not as it seems. Take a closer look and it soon reveals itself to be a house of secrets.
Both inside and out has been retrofitted with the latest in environmental technology to improve its energy efficiency so as to reduce its carbon footprint and save on bills.
It is a showcase project between Waltham Forest Council and its partners Aston Group to display what is possible with our much-loved, but ageing, housing stock, and how it can help the borough achieve its net zero target by 2030.
The four-bedroom house chosen for the make-over was built shortly after the death of Queen Victoria in the earliest years of the 20th Century.
Like all homes of its time, when it was first built it would have been heated by coal fires, had no cavity or roof insulation, and would not have had any double glazing.
Even given some improvements down the decades, the house still had a below average Energy Performance Certificate rating of E. It is an often forgotten fact that our homes – not transport – are the biggest generators of greenhouse gases. In Waltham Forest alone it accounts for around 50 per cent of the borough's emissions, a lot of that through lost heat and wasted energy.
And with energy bills soaring that would be bad news for any householder trying to keep their home warm this winter.
So with a challenge to improve its energy performance to the top rating of A, Aston Group got down to work – costing each adaptation with an estimated saving per year (please note all costs and estimates will vary by property).
Among the work carried out was:
Air source heat pump, which extracts cold air and pumps out hot air – like a reverse home freezer – it heats the home sucking in cold air from outside and pumps that into the central heating system to keep the property warm.
Installation of LED lighting, throughout the home could save as much as £40 a year.
With approximately 10% of heat lost through windows and doors, the team installed A++ rated double-glazed windows which can save the average semi-detached property £95 per year on heating bills.
Cllr Clyde Loakes, Deputy Leader of Waltham Forest Council who is leading the local authority's response to the Climate Emergency, said that the work carried out showed what could be done.

Carbon Savings at Greenleaf Road
Air source heat pump
4240kg
Smart air bricks
853kg
Loft insulation
580kg
External wall insulation
890kg
Underfloor heating
287kg
Please see the Greenleaf Project for more information
"Alan Thomas, Aston Group, Managing Director said: "Working in collaboration with Waltham Forest on this project has been a fantastic opportunity to demonstrate what can be gained from retrofitting old housing stock."The brief was to develop the property in a way that offers an insight into the benefits of retrofitting, whilst showcasing new energy efficient technologies."We are proud to have been a part of the success of this project and we look forward to working collaboratively with Waltham Forest to deliver their Climate Change Strategy."