News
Partnering to drive change
We partnered with Waltham Forest College, together we are creating personalised eco-friendly training courses in order to up-skill our employees to help drive the change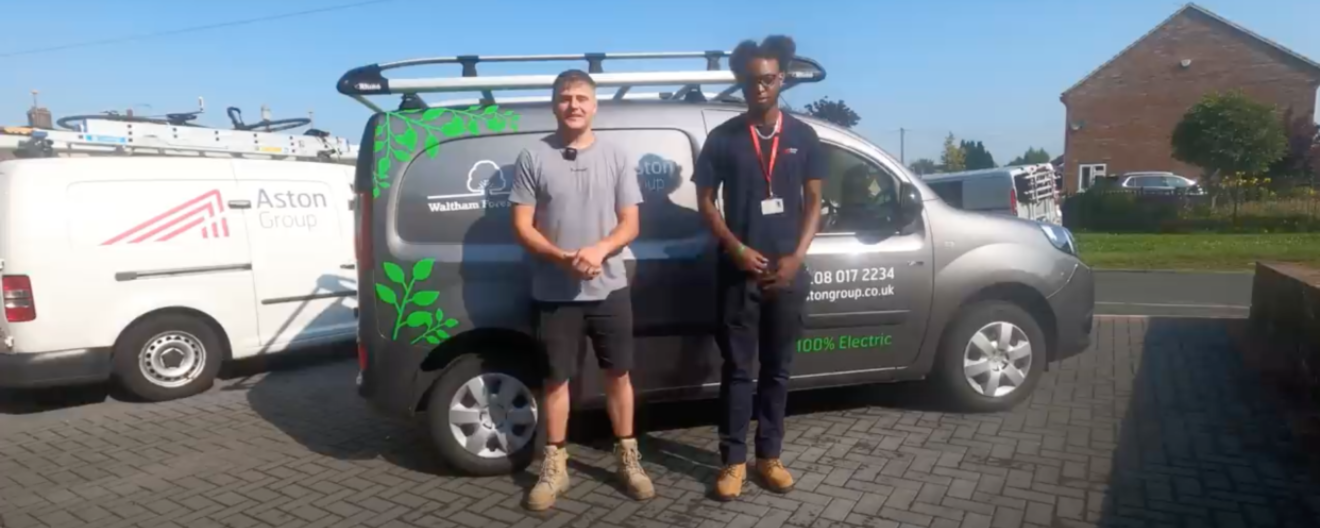 Aston Group are committed to working to facilitate sustainable change within our industry. We have always championed energy efficient technologies in our projects, but now with the Climate Emergency being announced and the need for net zero carbon emissions by 2050, we have a responsibility to help create change at a faster rate. It is crucial that we partner with energy experts, training providers and Aston Group specialists to offer the latest energy efficient technologies for our clients.
Check out our latest collaboration with Mike Page from Residual Current an Electrical influencer who reaches over 13,000 electricians in the industry, Craig Buist from Waltham Forest College and Trenay Graham-Jackson our apprentice from the college.
We are therefore delighted by, and very proud of the successful partnership with Waltham Forest College that we have developed over the past couple of years. Our staff and suppliers have attended the college to deliver Insight Day career sessions, and donated combination boilers, radiators and fire resistant paint to provide the students with extra training resources.
Together we are creating personalised eco-friendly training courses in order to up-skill our employees to help drive the change, and are collaborating on creating a Work Based Sector Academy programme based around energy efficiency for local residents. As part of our EV Charger training, we have donated EV Chargers and kit, and will be offering students the chance to experience installing them within the borough.
We are liaising with our suppliers to offer further training on high tech eco-friendly products to the college students. Not only does this help us to continue our emphasis on educating residents and the wider community on new energy efficient technology that can be deployed within homes, it allows us to work with the college to create a specifically trained talent pool that we can utilise for future recruitment. We have arranged for Q-bot to visit the College in the next month to show the students the capabilities of their unique robot that sprays insulating foam to the underside of suspended floors.
As part of our partnership we offered students recommended by the College, interviews for our new electrical apprenticeship position. We were so impressed by the quality of the students, that we instantly created two more apprenticeships in order to offer them employment, and are absolutely delighted by their passion, enthusiasm and positive contribution to the company.