News
From job seeker to intern
In October 2021, Jinal Zaveri attended a jobs fair in Walthamstow Wetlands looking for a route into the green sector. Eight months later, in June 2022, she was back at another jobs fair but this time as a stallholder.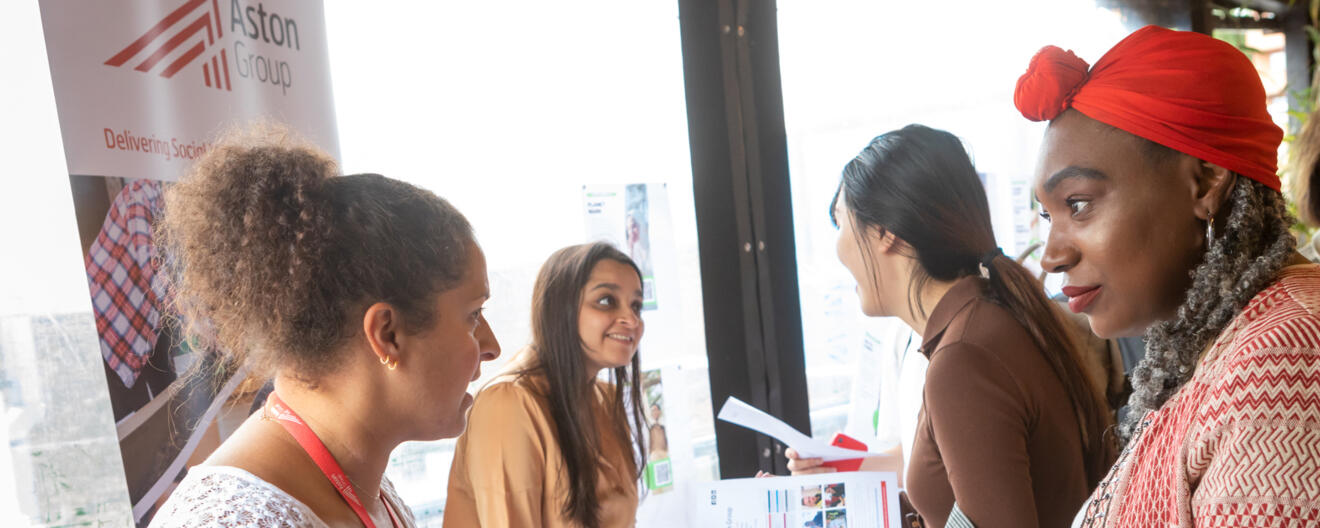 Jinal was looking for full-time employment as part of her placement year and found out about the Green Jobs Fair through a Google search. The London Wildlife Trust, in association with Waltham Forest Council, were hoping this jobs fair would attract young people to consider getting green jobs.
At the fair, Jinal met Julie Dunn from Aston Group. Jinal said, "Aston Group attracted me because of their sincere commitment towards sustainability and how they recognise this to be an important element in their operations. I met Julie during the speed chat round and after a brief introduction about my skillset, we discussed how the company wanted to adapt sustainability to their business and how I would be a good fit for them. A few days later, I contacted her, we discussed a few formalities, and this led to me signing an internship contract."
In January 2022, Jinal started in her role as a Junior Sustainability Intern. She said,

Jinal's passion for her job and the environment shines through and that is why she was asked to be a stallholder at the Green JobsFest – run by Waltham Forest Council – in June 2022. Alongside Julie, Jinali spoke to hundreds of people – with a range of ages and experience – about how to get into the green industry.

Read more about Jinal's route from job seeker to intern here on the Waltham Forest website.