News
Sustainable homes are the future
Aston Group were invited to attend the Climate Action Fair in Walthamstow to talk all things retrofit to local people.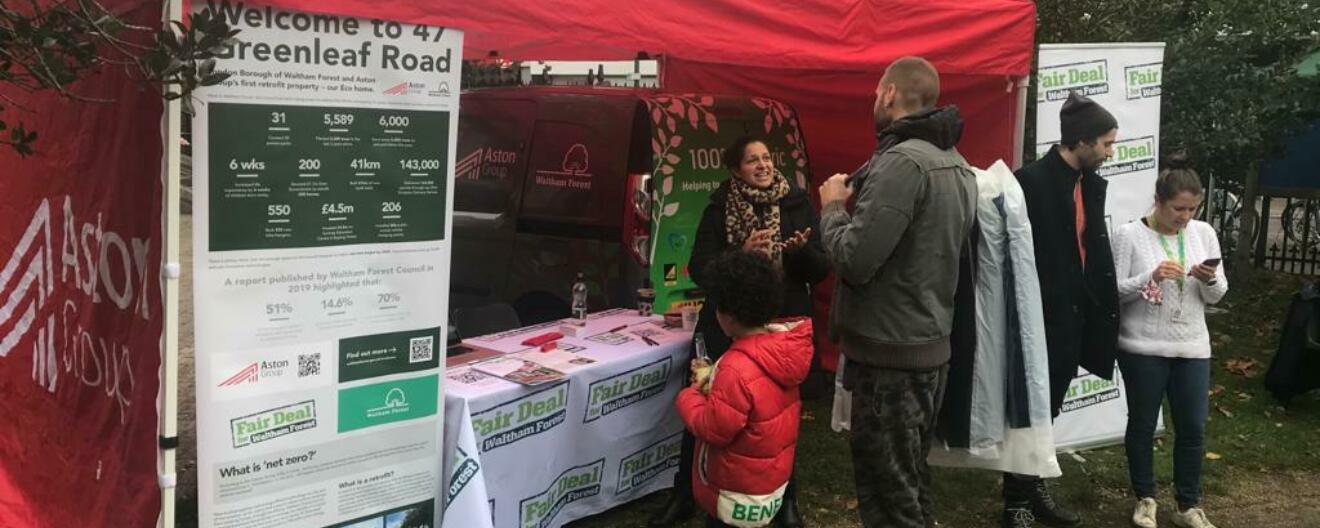 Aston Group and Waltham Forest Council were on hand to help talk through the pilot project to local residents. We were there with our white paper and film answering resident questions and enquiries about how they can tackle it themselves.
The event was huge success with people visiting throughout the day and with so much interest in how residents can do this for themselves and their homes.
We gave a talk and answered questions to all the eager residents wanting to change their homes to make them warmer and more sustainable.
You can still visit our Eco home in Walthamstow. Click on the link to book a visit.
Learn more about the house and the measures we installed in the Victorian property.