News
Promoting green jobs at Walthamstow Wetlands
Following the successful completion of our first eco show home in partnership with Waltham Forest, Aston Group were delighted to be invited to take part in the London Wildlife Trusts' Green Jobs Fair. This gave us the opportunity to showcase the extensive range of sustainable measures used within the project, and the variety of roles available within the industry.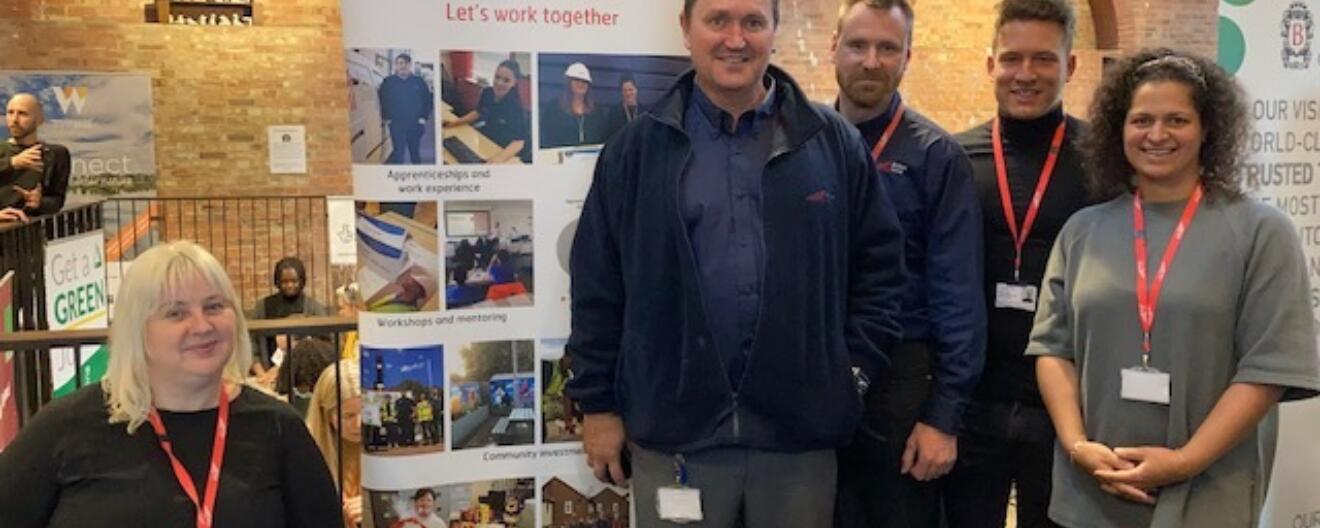 The event at the Walthamstow Wetlands on October 15th 2021, was a huge success and Aston Group were proud to deliver a "Green Jobs in Unusual Places" workshop based on the 47 Greenleaf property. During our short film, we highlighted the green initiatives used within the home and gave an overview of each different measure, and the routes to employment in a presentation, followed by a Q&A with our sustainability experts.
In addition to the 45 minute workshop, our team also delivered four hours of CV Surgeries, two hours of speed mentoring and provided a stall offering careers advice for 4.5hrs. This gave us an opportunity to engage with local residents, identifying future employment prospects and widening the talent pool to recruit from. On this occasion, we are reviewing the potential opportunity to offer an internship based on sustainability to one of the attendees, and promoting social enterprise by arranging community events that provide volunteering experience to support the creation of another attendee's environmental education business.