News
Pipeline to Employment
Aston Group are committed to supporting our local communities by providing a pre-employment programme called 'Pipeline to Employment', through a variety of pre-employment training workshops and courses, work experience placements, internships and apprenticeships.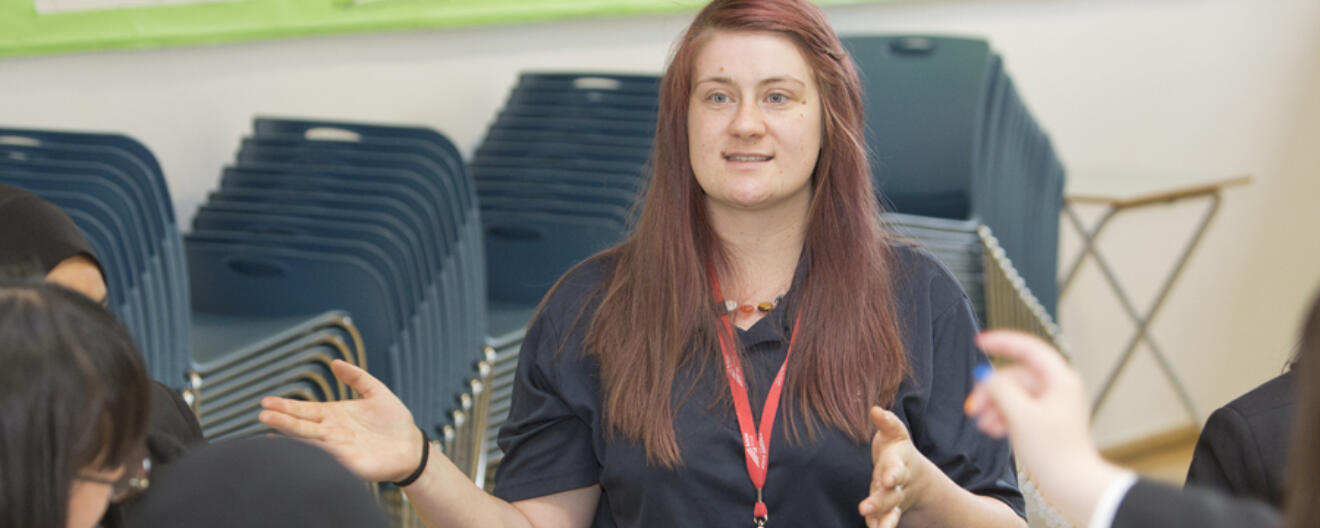 We appreciate that some people can find these types of courses daunting, and therefore fail to take up the opportunities on offer. If you are interested but are experiencing any fear or anxiety about taking part, please do contact us for a chat.
We can hopefully put your mind at ease and can offer 1-2-1 bespoke appointments. Our sessions are designed to be fun, helpful, down to earth, and easily accessible with friendly tutors in a very relaxed, informal environment. Don't be put off by the unknown, let us help you achieve your goals, after all, one conversation could change your life!

Training Workshops

We offer free workshops on CV writing, interview skills, mock interviews, and job search/job application advice. Usually held at locations in Waltham Forest and Romford, these are currently being delivered virtually due to the Covid 19 social distancing requirements.
Insight Days

Insight Days promote awareness of roles that people might not expect to be available within the Construction, Building Services and Facility Management industry. We invite you to learn more about specific types of roles within the Built Environment.

We want to ensure that everybody realises there is a role to fit them, regardless of skills, aptitude or knowledge. If you have a head for figures, in addition to our Accounting department, there is also the option of becoming a Quantity Surveyor, whose job it is to oversee the price of each construction project, down to the minutest detail. If you are more of a people person, then why not consider becoming a Resident Liaison Officer who work with residents, or join the Human Resource or Corporate Social Responsibility sector. Alongside the traditional plumbers, electricians, builders and engineers the build environment offers a host of different administrative jobs, and important functions such as Health & Safety and IT.

Insight Days are more than just an introduction to the different roles however, they are a chance to engage with our experienced professionals who already hold those posts and can explain about the routes into the role and the day to day duties. We hold Q&A sessions with our Contract Managers and apprentices, and interactive activities to give you a idea of what it would be like to actually do the job! We are always on the lookout for new talent, so these are opportunities to network with potential employers in an informal and relaxed environment. All of our training courses are free, and open to people of all ages and backgrounds, no qualifications or experience necessary.
Apprenticeships

We offer a range of apprenticeships, including IT, Health and Safety, Electrical, Gas, Pipe Working, Business Administration and Quantity Surveying. Apprenticeships are paid positions where the candidate spends one day a week with their training provider in the classroom, and the rest gaining on-the-job experience with their colleagues. Apprentices are treated exactly the same as other colleagues, with the same benefits, and attend apprentice meetings every 4-6 weeks, where they receive extra in-house training, interact with their peers and even go on activity days!

If you would like to apply for an apprenticeship please send us your CV and a cover letter expressing which type of apprenticeship you are interested in, and any relevant information.
Work Experience Placements

These are offered at both our Romford and Walthamstow Offices. These are short unpaid 1-2 week periods to give a brief insight into working life, that can be completed either in full blocks or 1-2 days per week to allow for other responsibilities and schedules.
Internships

These are paid placements in 6-12 week blocks to give participants longer exposure to their chosen field.