News
Building the future with apprenticeships
Aston Group's recent partnership with Waltham Forest College has helped pave the way for aspiring apprentices seeking on-the-job training as skilled workers.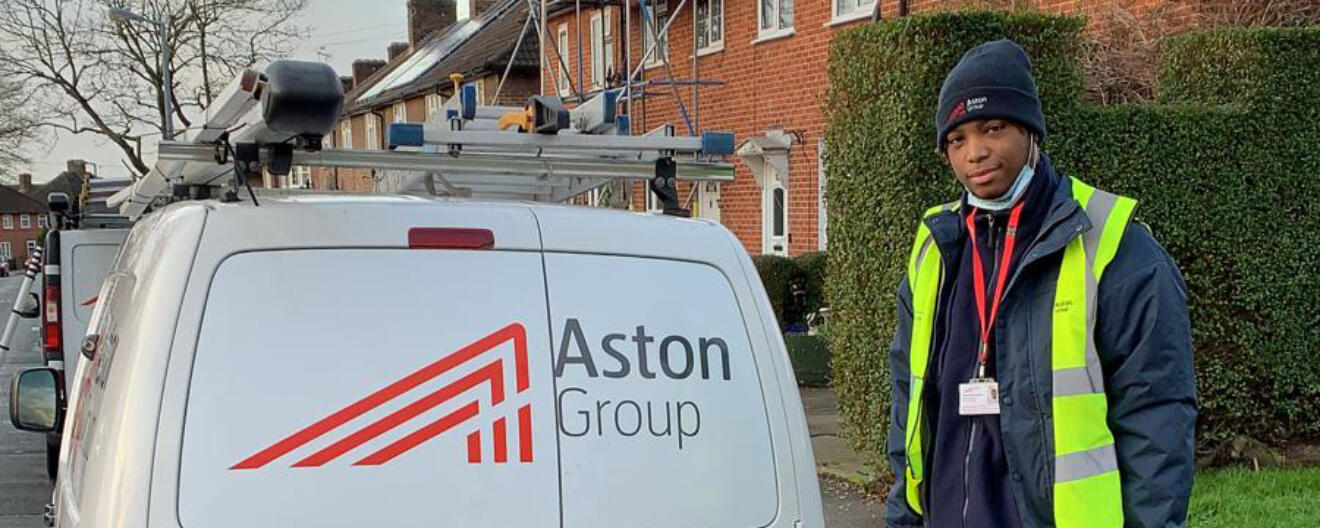 An apprenticeship is an ideal way for students to gain a qualification whilst working to learn the skills needed to be successful in their chosen career and students Trenay Graham-Jackson and Jerome Whyte were nominated by their tutor to apply for an apprenticeship with the Aston Group, after completing their Level 1 Electrical Course and progressing on to Level 2 at the College.

Craig Buist, Head of Construction at Waltham Forest College said: "Our vision is to inspire our learners to create their future and I am pleased that Aston Group has decided to take on both our learners as this is a perfect example of how we prepare students well for the world of work".
"We will continue to work with leading employers that provides the best progression opportunities for our learners that supports London's economic recovery". If you would like to know more about apprenticeships at Waltham Forest College and it's benefits to learners and employers, visit the website www.waltham.ac.uk or email the Apprenticeship Team at apprenticeshps@waltham.ac.uk.