News
Assembly Hall is transformed into grand work space
Aston Group were invited to come onboard as part of the new contract to reconfigure the Assembly Hall in Waltham Forest while the Town Hall was undergoing much needed renovations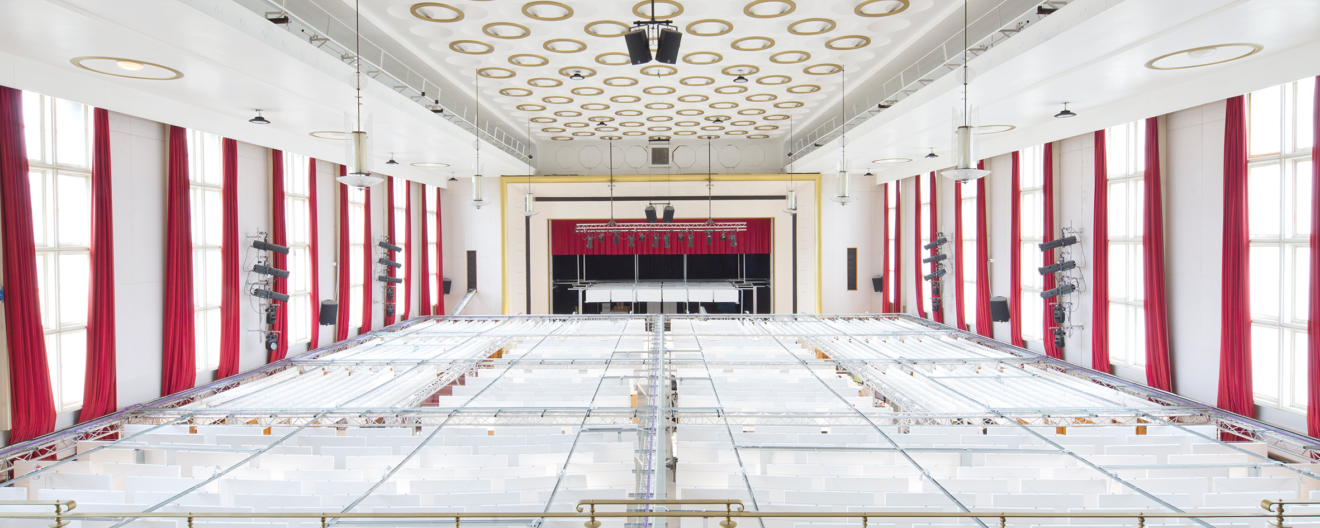 The space had to be up and running with security and electrical facilities ready for day-to-day work. The turnaround had to be seamless to enable staff to move easily from their existing office to the newly modified work space.
Works quickly started to progress due to our very short programme. Aston Group managed all the works under the appointed sub-contractors via NPS for the new:
• CCTV system
• Access control system
• Fire Alarm system upgrade
• Acoustic baffle system to the new structure
Aston Group installed the temporary frame structure to the Main Hall serving the new lighting system, door access control and new CCTV system.
A full lighting design was carried out prior to the installation to ensure all lighting levels achieved required recommendations by current standards and guides. This included a new emergency lighting system designed to BS5266-1.
We installed new general power with dedicated supplies for the new office space, complete with a new three phase distribution system. This included the design and erection of the new power poles designed to fit perfectly to the desk arrangement to ensure all outlets were positioned to achieve a safe and effective working space. All these works were installed to comply and certified to BS7671.
Much consideration was taken to ensure the new detailed panelling installed was at a high level to conceal new low voltage systems, so these services complimented the existing ornate interior.