News
Supporting learning at Barking and Dagenham
Aston Group have a long and proud history of supporting local education providers in the communities that we live and work in.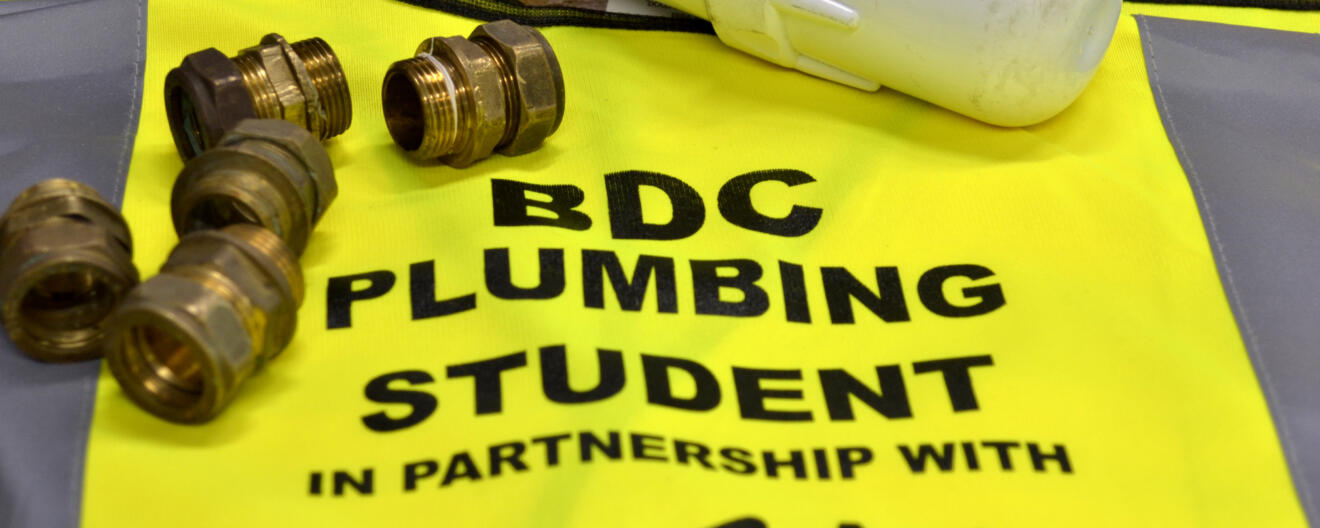 We understand the importance of investing in our young people's futures. Many of our employees have attended the college in order to gain further qualifications and increase their knowledge.
We were therefore delighted to sponsor one of Barking & Dagenham College's Plumbing Suites and provide £500 worth of PPE for their plumbing students, which include one of our current Apprentices.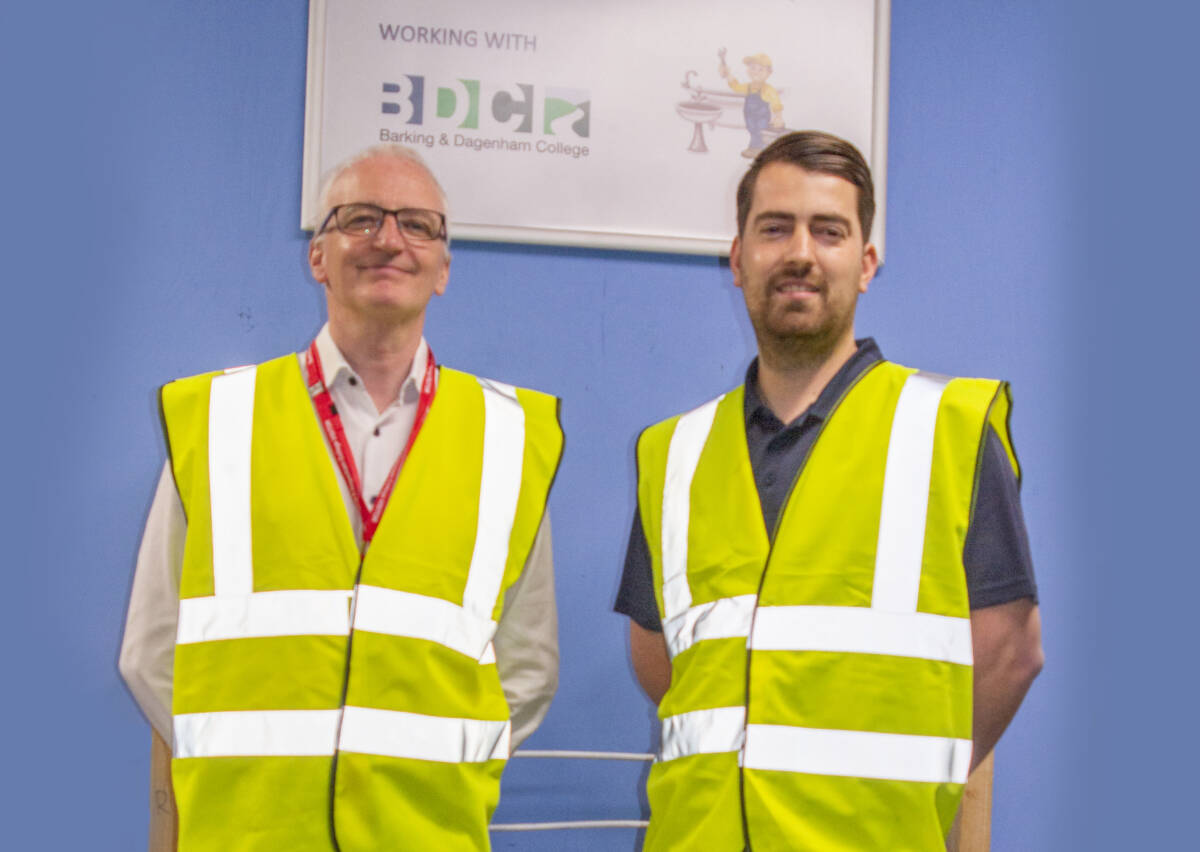 In order to celebrate the partnership, which has previously seen us work together on the Teach Too project, Managing Director Alan Thomas and previous plumbing student, Joshua Jackson attended the college to mark the launch of the PPE.
Alan was impressed with the facilities offered by the college, we look forward to strengthening the partnership, and would like to offer further support by donating resources such as solar panels, radiators and boilers for the students to practice on.